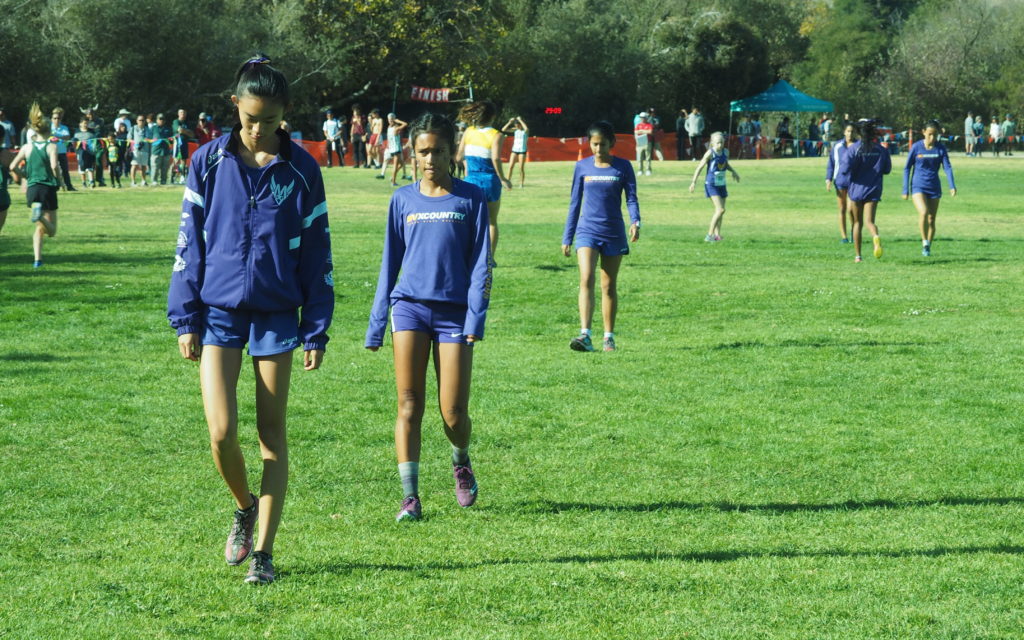 It is OK to be disappointed when things don't end up the way we planned.  Feelings of frustration are reasonable feelings when something that is important to us does not go well.  And unfortunately, MVXC was a frustrated group after the 2017 Central Coast Section Championships.
The girls went into the meet ranked in a group with Palo Alto, Menlo Atherton and Carlmont projected to fight it out for the second State championship berth.  Our team showed up at Toro Park optimistic and full of resolve, however lurking in the back of our minds might have been the knowledge that Claire Chang and Sanjana Borle, our 3-4 runners in a great team performance at Leagues the week before, had both missed a substantial amount of practice the past week with illness.  As the race unfolded, our ladies fought gamely.  Triya Roy had a strong run, getting herself out in a good spot and earning a finish in 12th place with a 14 second personal record.  Sylvana Northrop might have had the race of the day for MVXC, running conservatively in the first part of the race and hitting the 1.6 mile point running comfortably in 45th place, when she turned up the heat to finish 17th overall with a 20:17 mark.  Sarah Feng, Claire Chang and Akshara Majjiga all had PR runs also.  Ultimately, MV finished with a team tie for fourth with Paly (Palo Alto gets fourth on a tie-breaker while Homestead and Carlmont earned the trip to the State meet this year.  While we can't know what would have happened if Claire and Sanjana had not been ill, it's easy to see what the numbers would have been if they had been able to run with Sylvana for instance, whom they had been in front of the week before.  Frustrating!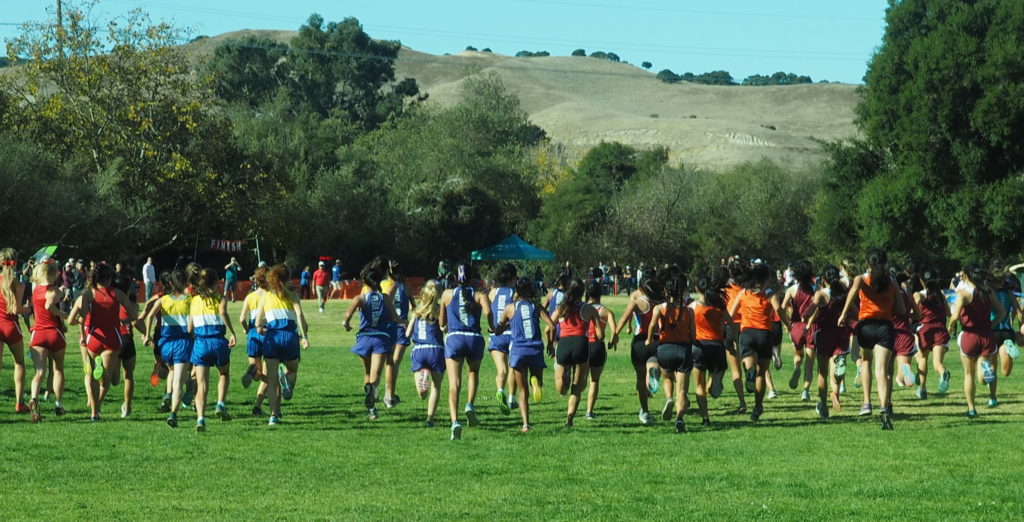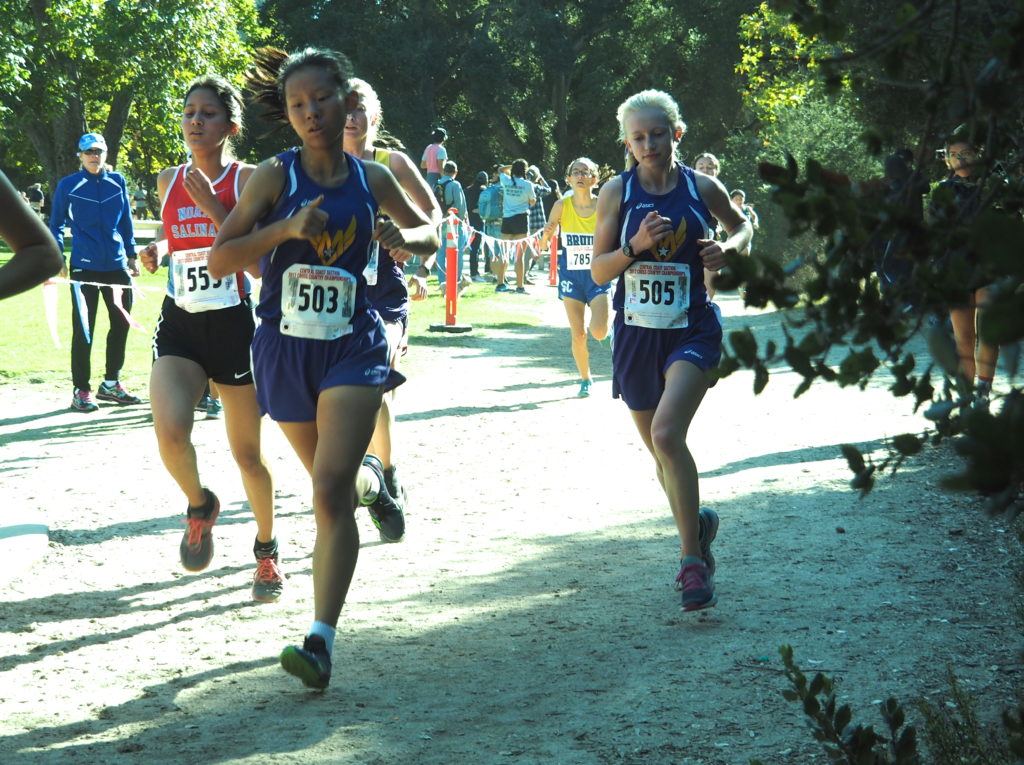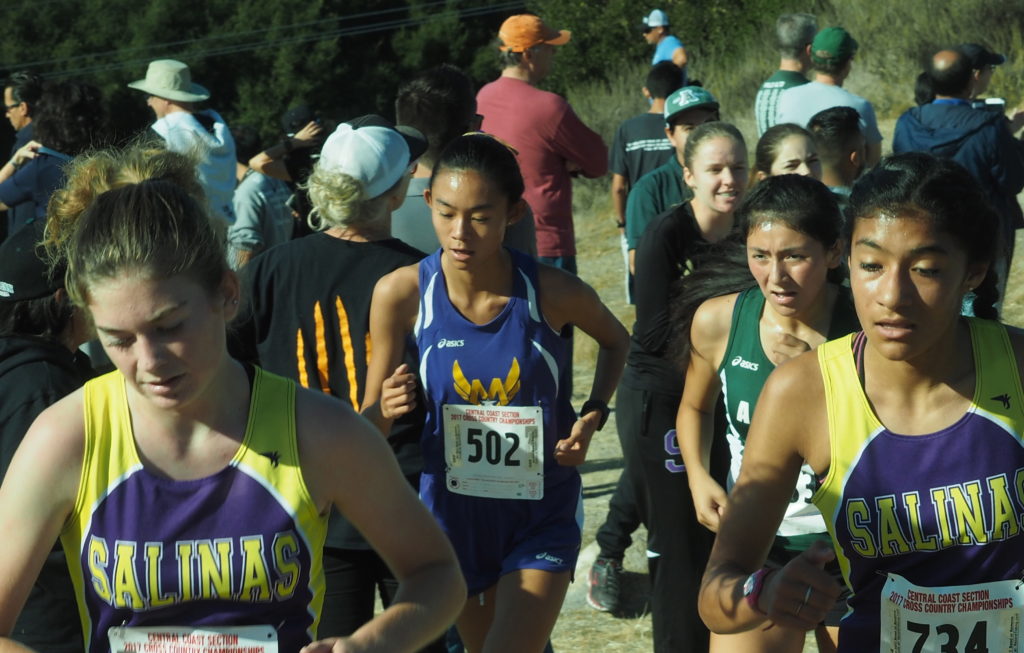 One of the strengths of MVXC is how emotionally close and supportive our athletes are, however sometimes it happens that when things start tumbling the wrong way it's hard to shake that, and I think that our boys might have been concerned for the ladies a bit and maybe that threw them off.   MVXC had an unfortunate start that also threw the boys off a bit, I think.  Jeffrey Xu, our top runner all year, fought gamely but ended up with a 17:16 good for 44th place.  Aravind Meyyappan had one of his better races all year, moving up from 55th place at the 1.6 mile point to finish in 40th with a 17:13 PR, and Nitin Subramanian was our third runner coming home in 59th place with the best performance relative to league finals of anyone on the MVXC team.  Ultimately the team ended up in 10th place, very respectable but not where we hoped to be as we started the day.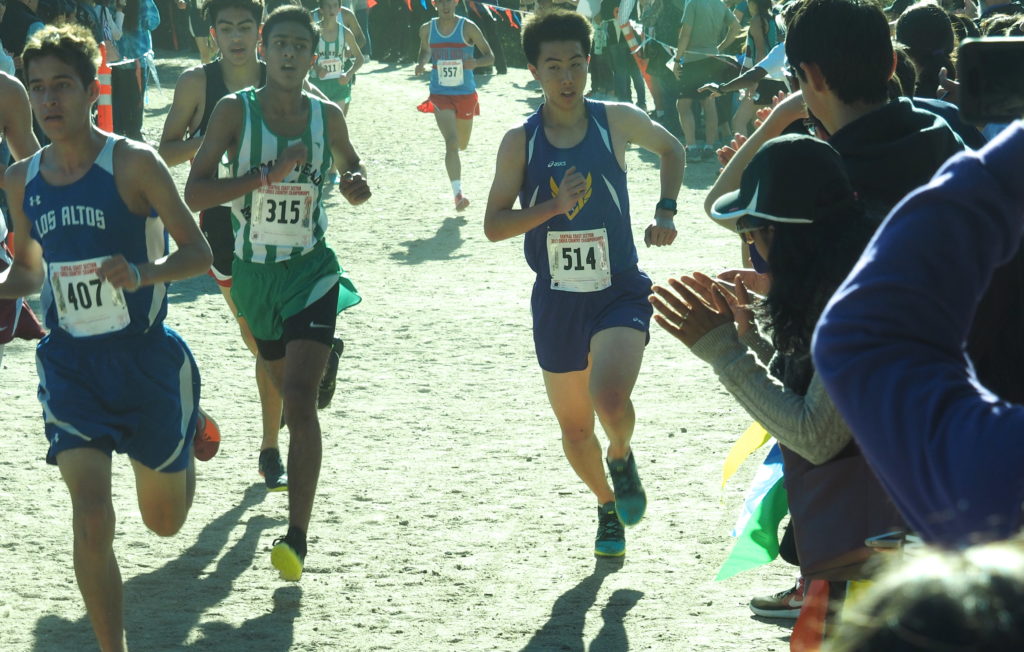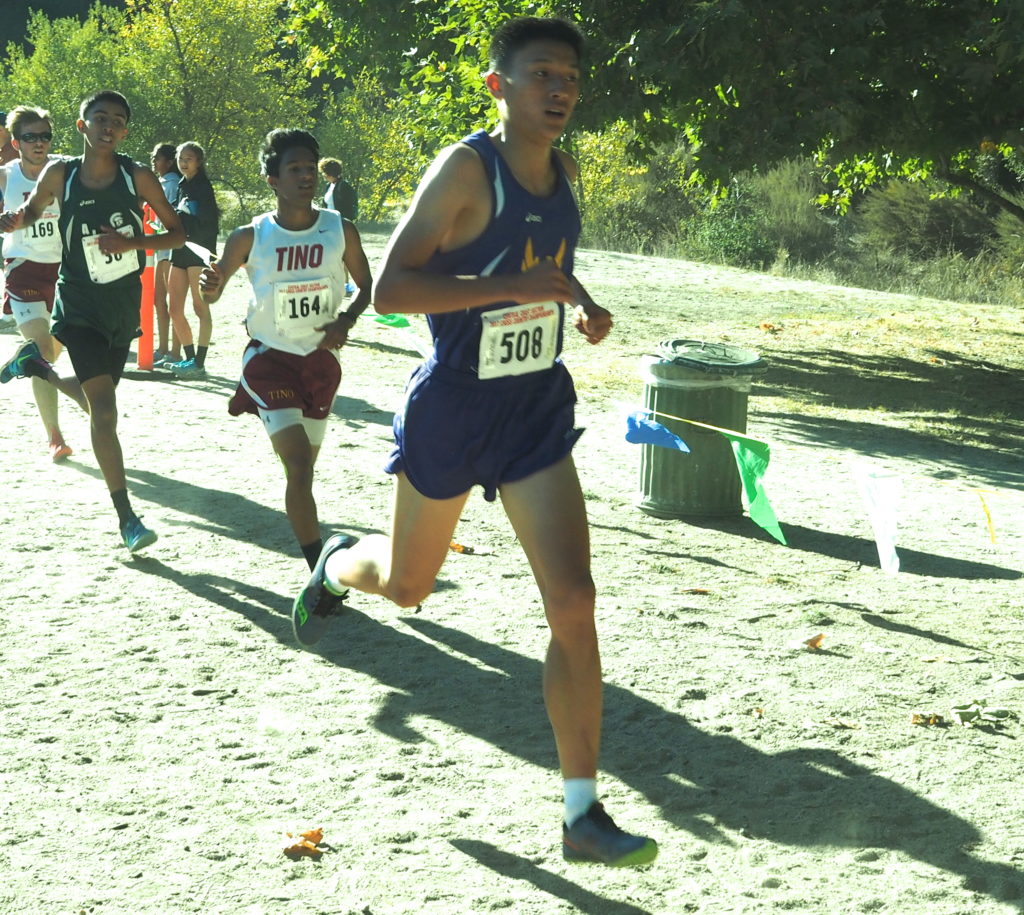 Team, I said this yesterday and I want to repeat this–I am just as disappointed as you are in the overall results, but I am not disappointed in you one bit.  You are a great team and this was a great season, and Coach Johnson and I were proud to coach you all year.  MVXC17 was one of my favorite teams to coach, all time, and yesterday's results do not change that result one bit.  It would have been nice for the 2017 season to end the season differently, however nothing that happened changes my opinion:  MVXC is a great team that I will remember fondly always!
I really love you guys.
And we did end up with a number of personal records:  Aravind, Akshara, Claire, Sarah, Triya, Andrew and Sylvana all recorded PRs!  Even a frustrating day has some real positives.
See you at the banquet!  And maybe the Turkey Trot?
Complete results are at XCStats, and here is a nice rollup of all the different divisions into one race, girls and boys.