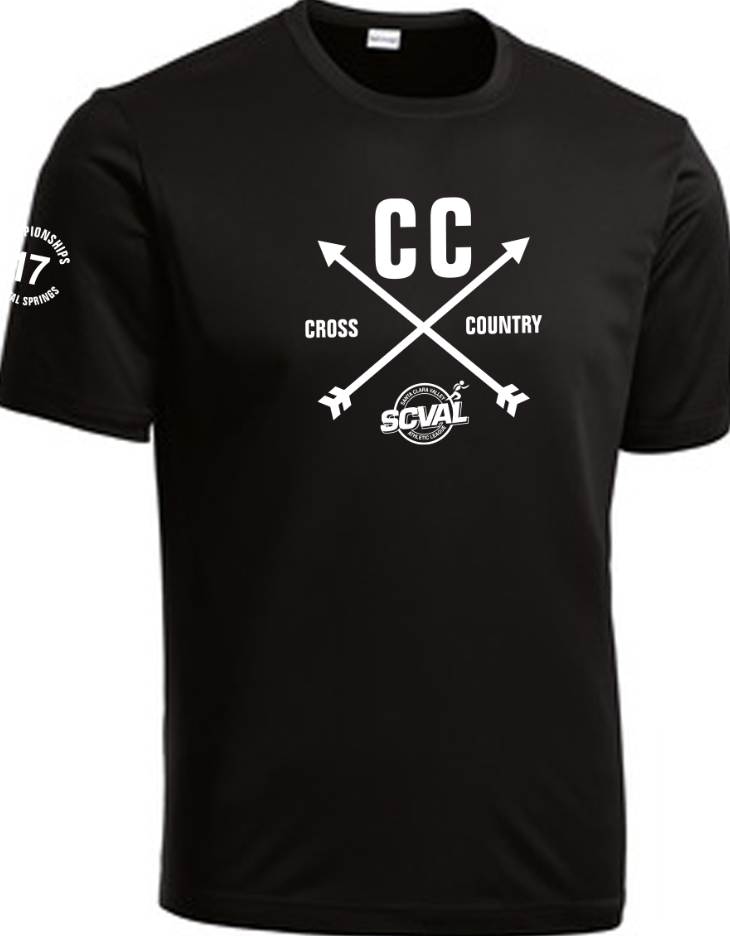 The SCVAL championship t-shirts are now on sale!
Yes, it is almost two months before the championship race, yet you may buy your t-shirt now.  Actually, you have to–there are no t-shirt sales on-site at the championships, you need to buy your shirt in advance!
The shirts cost only $15 for a technical short sleeve shirt and new this year, you may get a long-sleeve technical shirt for $21–great for winter training!  This is a good price for a technical training tee.
One of the nice things about the SCVAL shirt program is that with 30 shirt orders, our Monta Vista team will have our 2017 roster printed on the back, and we can select the shirt color.  We have had 30 shirts sold every year, so you can count on MV having our roster on the back…you will want this cool memory of our season.
See the shirts and place your order now at the SCVAL store web site!