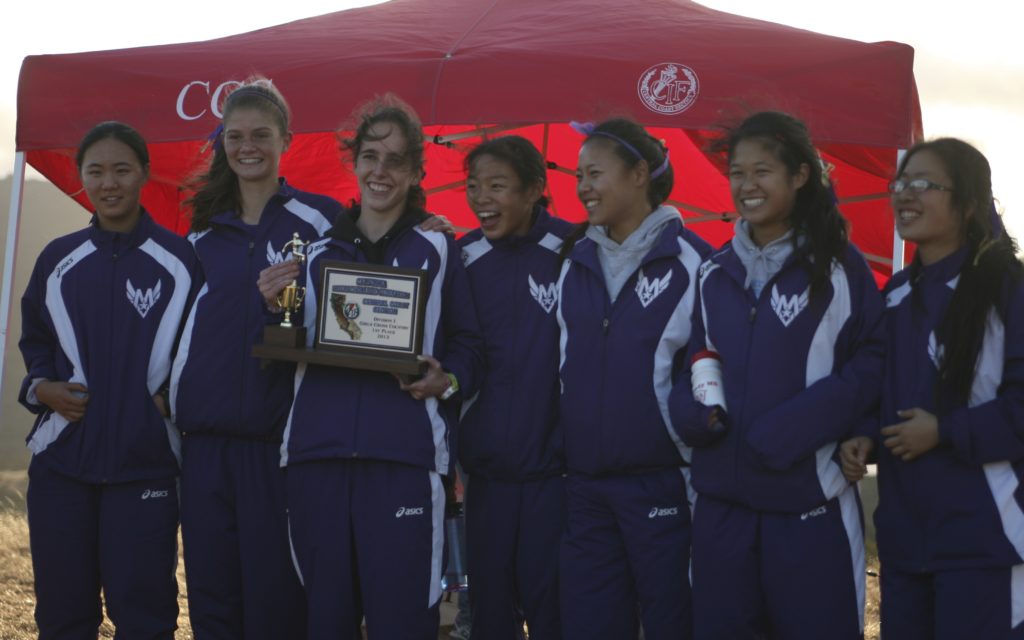 February 7, 2018 marks the 32nd Annual National Girls & Women in Sports Day (NGWSD). National Girls & Women in Sports Day is a day to celebrate the extraordinary achievements in girls' and women's sports, and the positive influence athletic participation brings to their lives.  National Girls & Women in Sports Day recognizes the ongoing effort towards equality and access for women in sports and the nation's commitment to expand sport and participation opportunities for all girls and future generations.
On Tuesday, February 6, Monta Vista High School athletics will be dedicating the varsity girls' basketball game versus Fremont High School to National Girls & Women in Sports Day and will be making an extra effort to celebrate the work of our female sports teams on campus.  The Monta Vista athletics department has invited all of the Monta Vista sports programs to attend the basketball game, as well as youth groups and teams from Kennedy Middle School.  The athletic department would love to have all of us there, cheering on our athletes and celebrating girls and women involved in athletics!  Monta Vista os offering free admission to any women who would like to attend the game that night and show their support for our female athletes.  The event is linked to the TimesUp movement which has been fighting to increase gender equality and to bring to light many of the issues that our coworkers and students have had to endure.  Monta Vista athletics have ordered t-shirts which read "#TimesUp" on the front and "National Girls and Women in Sport Day" on the back.  Shirts and entry into the game are free for any female athlete wishing to attend the game that night.
Monta Vista athletics' goal is to make this night a celebration of Monta Vista female athletes so let's help fill the stands with cross country and track families to make that happen!  To all MVXC and MVTF athletes and families…let's not only attend ourselves, let's bring lots of moms and little sisters to the game (and get a free t-shirt) to celebrate women in sports!
Coach Flatow is planning on attending and hopes to have a lot of athletes to hang with him!
A big thanks to Coach Sara Borelli and the girls basketball program for helping put this together, and for Athletic Director Nick Bonacorsi for supporting and pushing this idea.  Also, a big thank you to April Scott for offering to purchase the shirts!
Details:
Tuesday, February 6
Varsity Game:  7PM
JV game  = 4:30PM
Main Gym